United Civil Rights Councils nation, region, state, local:
Mission Statement UCRCoA Org Chart Board of Directors 7 UCRCoA Regions 50 State Chapters 3140 Local Groups
Family Action Alerts! national headlines:
regional headlines:
The American Rule of Law past, present, and future:
Founding Documents Publix Law Schools Legal links: Federal Legal links: States Request legal help
The Main Event join and build the activity:





Citizen Info and Resources videos, news, links, more:
Info: All Taxpayers Info: NCP Parents Info: CPS Parents Info: PF Victims Info: All Children
Kissing Cousins for Freedom for God, Country & Family: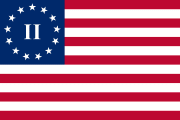 Ten Focus Areas the heart of the matter:
Gov't Accountability Family Courts Self-Help Legal Life Issues Politics & Elections Independent Media Property Rights Civil Rights Events Tax Reform Computer Support
Powered by K-Love Radio over 400 U.S. stations:



Click here to listen now!
Constitutional Quote "Our safety, our liberty, depends upon preserving the Constitution of the United States as our Fathers made it inviolate. The People of the United States are the rightful masters of both Congress and the Courts, not to overthrow the Constitution, but to overthrow the men who pervert the Constitution."
- Abraham Lincoln
Please Support our Activism help us help you faster:


special events UCRCoA >> Official Parents Day Proclamations and Activities





(+) Sunday, July 22nd, will be PARENTS DAY: By operation of federal law (Title 36 U.S.C., Section 135), the fourth Sunday in July is officially known as Parents Day, and every level of local, state and federal government is directed by this law to officially recognize the importance of parents in the lives of children: "through proclamations, activities, and educational efforts" - i.e., government MUST agree, and also put it in fancy writing, plus do something "educational" about it, just for the asking!! In other words, the law gives you a quick and easy Proclamation process to get from EVERY government official... You can also see the same law here and here.

(+) Previous PARENTS DAY Proclamations: Going back merely to 2005, we collected the very best samples from numerous Presidents, Governors and Mayors, and put them online for you. Check 'em out!

(+) Get YOURS in just THREE EASY STEPS:

STEP 1 - Select your Official(s): Get your full contact information (even direct email addresses!) from the National Association of Governors, or the National Association of Counties, the National League of Cities, the United States Conference of Mayors (30,000+ U.S. Mayors!), or enter your own Zip Code into the first, upper-left search box on the Project Vote Smart website. Our very most favorite candidates for issuing PARENTS DAY Proclamations are, naturally, the many federal Senators and Representatives who already support the proposed Parental Rights Amendment.


STEP 2 - Ready your THREE pages: Simply swap out contact info on the Cover Letter (available in Microsoft Word, Rich Text Format, plain text and Adobe PDF), and in your proposed Parents Day Proclamation (also available in Microsoft Word, Rich Text Format, plain text and Adobe PDF - edit as is desired, even using previous Proclamations for ideas), and then, finally, add this single page Informational Sheet (pdf only, no edits) to your three-page Parents Day Proclamation package.


STEP 3 - Submit by email, fax, mail, or in person: If you have the free PrimoPDF, or any other "PDF printer" installed on your computer (see below for details), then you can do the whole thing in an email, by "printing" your Cover Letter and proposed Parents Day Proclamation into PDF files, and attaching all three PDFs to the email sent to your chosen Official(s). Otherwise, use the contact information provided to either fax them in, drop them into the mail, or even just GO to their office!

(+) For electronic submissions by email: Simply "print" your Cover Letter and proposed Parents Day Proclamation into two PDF files, instead of onto two sheets of paper. Instead of just clicking the [default] print icon, pick the manual "File > Print..." drop-down menu choices, where you will get a print dialog box, so you can choose a different printer device, i.e., your "PDF printer" --> after you download and install the free PrimoPDF. When you have all three PDF files ready, simply attach them to an email!

(+) SPREAD YOUR SUCCESS: When a Proclamation is issued, the government official will have a nice copy sent to the applicant (you). Please DO share your good success with others, by either posting on your State Yahoo Group of likeminded supporters, and/or by submitting your great success in the online form below, which will be organized and displayed online with all others received, sometime this August.

more information Special Events >> More Information

(+) More details: Please see the About page, the Regions pages, the UCRCoA Organizational Chart, the Board page, and the Mission and Focus Areas, for more information.